Avalon's King Arthur is sold!
Congratulations to Mary Daly-Hofmann of Austin, TX!
Avalon's King Arthur was our first Drum stallion. He helped to establish our Drum breeding program and infused new bloodlines into the Drum world. He is sired by the gypsy stallion Clononeen Ard Ri, who has always been a favorite of mine and there are so very few of his offspring out there. Arthur's dam is the lovely Clydesdale mare Lady Abbigail of Avalon. Arthur has the conformation, size and feather that we desire in our Drums. He stands 16.2 1/2 hh. Arthur's first foals were absolutely phenomenal, giving us size, feather, movement and colour. His 2012 weanling son, Theo (Arthur x Laureli), was Supreme Grand Champion Drum at the 2012 OK State Fair. He beat out his half sister Tessa and all other mature Drums. Arthur has continued to produce outstanding Drums with wonderful temperaments and looks to die for.
While Arthur has given us many amazing Drum foals over the past few years, we have decided it is time to move our Drum breeding program forward and offer this amazing boy for sale to the right home! Arthur was castrated in July 2016, and is now a much happier gelding enjoying being turned out with all the girls. We do have frozen semen, so we will continue to use this to breed a select few of our mares, but we will no longer be offering breedings to outside mares. Arthur is broke to ride and has been started in some lower level dressage. He has also been on trail rides alone and with other horses. He can be turned out with mares and geldings. He LOVES to be groomed, which is good since he has loads of hair! He is a fantastic mover and is ready to head in any direction, English, western, riding, driving, trail, anything! Don't miss out on this fantastic opportunity to own one of the best Drum geldings out there!
More Photos
Click on a photo to view a larger version.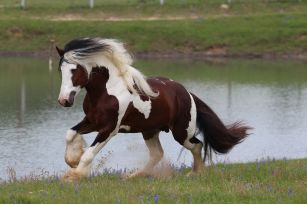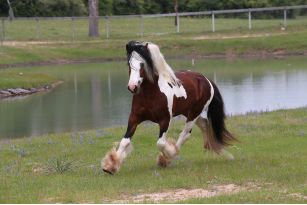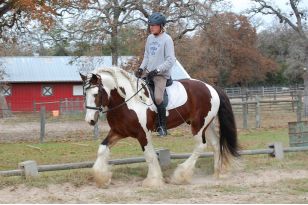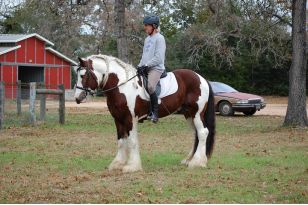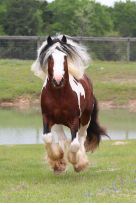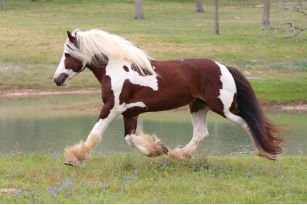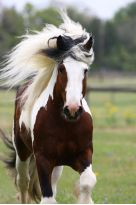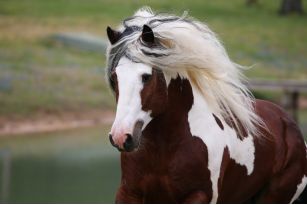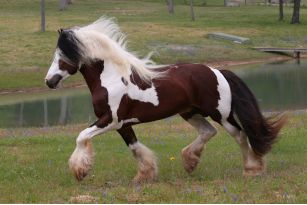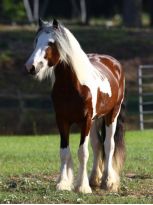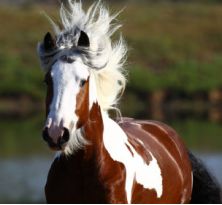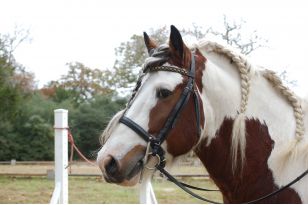 Videos
Pedigree
Avalon's King Arthur
Clononeen Ard Ri
(Gypsy)
Foundation Stock
Foundation Stock
Foundation Stock
Foundation Stock
Foundation Stock
Foundation Stock
Lady Abbigail of Avalon
(Clydesdale)
Birkey's Pride Bodacious
Shining Meadows MacArthur
Armageddon's Mistress Hannah
MacQueen Highland Lady Darroch
Lord Seaton (CN)
Hewall Supreme Molly (CN)
Pedigree generated by PedigreeQuery.com