_Horse Feathers Archer is for sale! Please contact us for more information.
Offered at SALE PENDING!.
It's a BOY!!! This cute little guy is a nice deep bay with some interesting leg markings. He will be on the shorter side, only 15.2-16hh (not Tessa or Arthur's fault, the only recipient mare available was a 15.2hh quarter horse!) We were planning on keeping this Tessa baby, but because of his size, we have decided to sell him to the right home. This boy will make a great all around horse for someone looking for a smaller Drum and he will be one of the very few offspring of two Supreme Champion Drums!!!
More Photos
Click on a photo to view a larger version.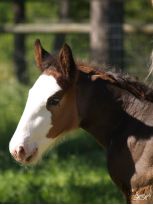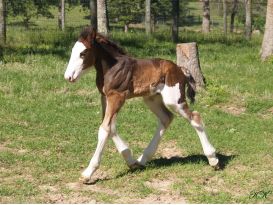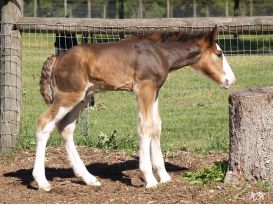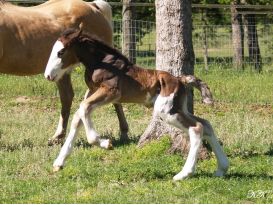 Videos
Pedigree
Horse Feathers Archer
Avalon's King Arthur (Drum)
Clononeen Ard Ri (Gypsy)
Foundation Stock
Foundation Stock
Lady Abbigail of Avalon (Clydesdale)
Birkey's Pride Bodacious
MacQueen Highland Lady Darroch
Horse Feathers Contessa (Drum)
Galway Warrior (Drum)
Edingale Mascot (Shire)
Drum Mare
Tablerock Belleau Lorial (Clydesdale)
Ima Hollywood Star
Cornerstone Belleau Maybelline
Pedigree generated by PedigreeQuery.com