Horse Feathers Aurora is for sale! Please contact us for more information.
Offered at $8000.
This is one fantastic filly! Aurora has just about everything you could want in a Drum; color, hair, conformation, movement, and personality! She is in your pocket sweet and loves attention! He color genetics are EEAaTt. This filly would make a fantastic addition to any Drum breeding program, she is a daughter of Alexander the Great PRR who is now standing at stud in New Zealand! In our experience foals that reach 15hh by their first birthday mature at 17hh, Aurora is 14hh at 10 months old, so she should mature around 16hh. Don't miss out on this amazing filly!
More Photos
Click on a photo to view a larger version.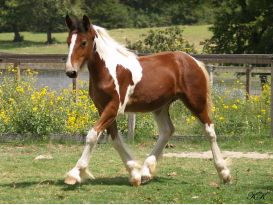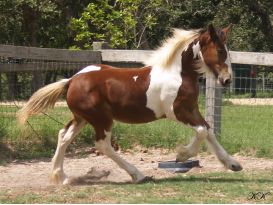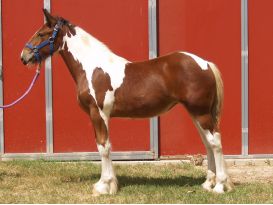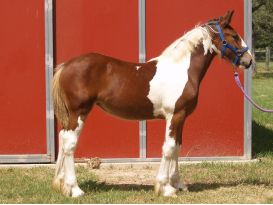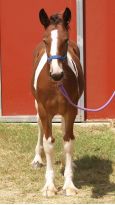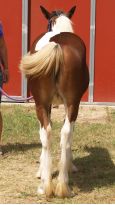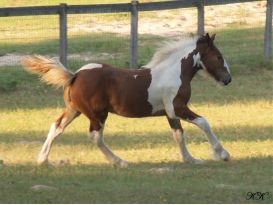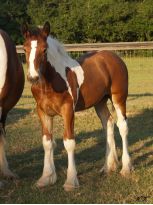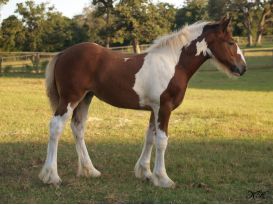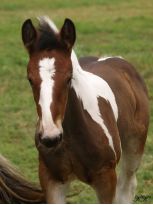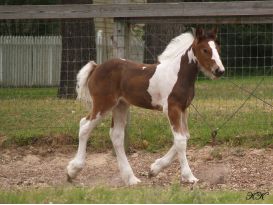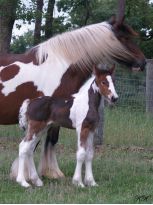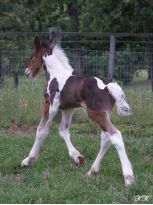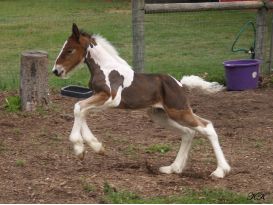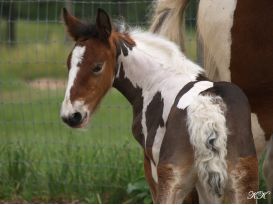 Videos
Pedigree
Horse Feathers Aurora
Alexander the Great PRR (Drum)
Galway Warrior (Drum)
Edingale Mascot (Shire)
Drum Mare
Pippen (Drum)
Glatstopper (Drum)
Nellie (Clydesdale)
Alexandria (Drum)
Bruno (Gypsy)
Foundation Stock
Foundation Stock
Bay Shire Mare
Foundation Stock
Foundation Stock
Pedigree generated by PedigreeQuery.com