Horse Feathers Caspian is sold!
Congratulations to Lorin McNulty of North Carolina!
Big and bay tobiano! This boy is stunning, he is Xander's first foal here at Horse Feathers and this boy doesn't disappoint! Caspian should mature at at least 16.2hh if not bigger, his half sister (out of Lexi and a Clydesdale stallion) was nearly 16.2hh as a two year old! Caspian has a gorgeous head and refined features. He has fantastic movement, correct conformation, colour, size, and hair! You really can't go wrong with this boy, he will make a wonderful herd sire or show horse. Don't miss out on this amazing colt!
More Photos
Click on a photo to view a larger version.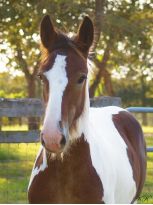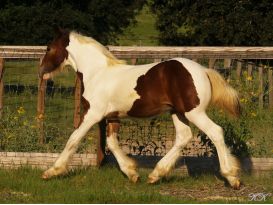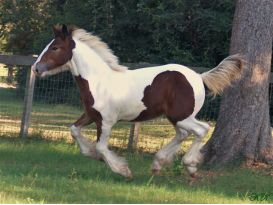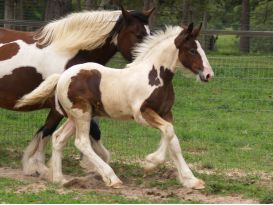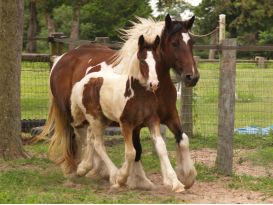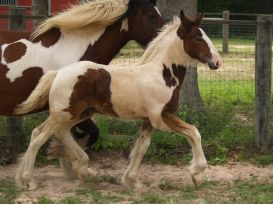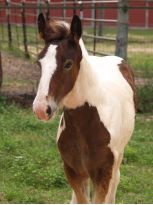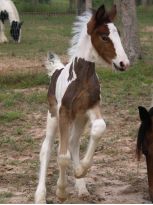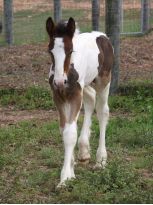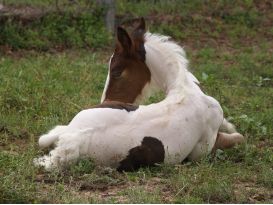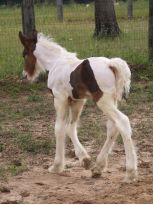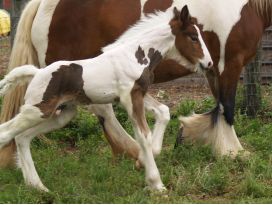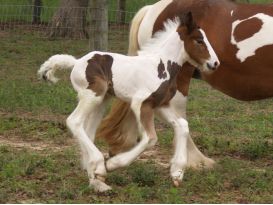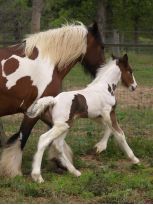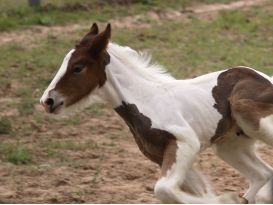 Pedigree
Horse Feathers Caspian
Alexander the Great PRR (Drum)
Galway Warrior (Drum)
Edingale Mascot (Shire)
Drum Mare
Pippen (Drum)
Glatstopper (Drum)
Nellie (Clydesdale)
Alexandria (Drum)
Bruno (Gypsy)
Foundation Stock
Foundation Stock
Bay Shire Mare
Foundation Stock
Foundation Stock
Pedigree generated by PedigreeQuery.com