Horse Feathers Eva is sold!
Eva is on her way to her new home!
Love, love, love this filly. She is extremely well built, fantastic feather, and moves beautifully. Eva is one of the best fillies I've ever produced and she has those two beautiful, blue eyes that are just gorgeous. She has been well worked in hand, goes in and out of the trailer and wash rack.
More Photos
Click on a photo to view a larger version.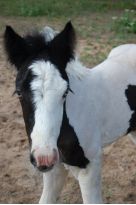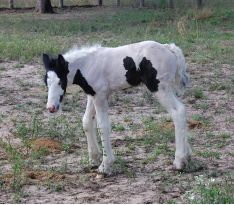 Pedigree
Horse Feathers Eva
Aislan of Lion King
The Lion King
Foundation Stock
Foundation Stock
A Fred Walker Mare
Black & White Stallion
P.O. Mare
Horse Feathers Hope
Tyson
Foundation Stock
Foundation Stock
Foundation Stock
Foundation Stock
Foundation Stock
Pedigree generated by PedigreeQuery.com