Horse Feathers Fiyero is sold!
Congratulations to Kathryn Lubianski of Texas!
Another fantastic Drum colt from Aislan. Fiyero is Cybil's second Drum colt here at Horse Feathers. He has great markings and lovely conformation and movement! This boy could make an excellent show horse!
More Photos
Click on a photo to view a larger version.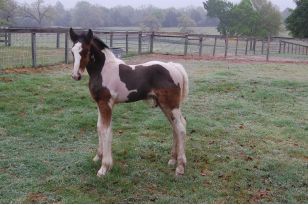 Pedigree
Horse Feathers Fiyero
Aislan of Lion King (Gypsy)
The Lion King
Black and White Stallion
P.O. Mare
A Fred Walker Mare
Foundation Stock
Foundation Stock
Drafty Meadows Lady Cybil (Shire)
Ox Kill Duke
Sarnland Hainton Warrant
Alneland Countess
Mattithyah Arin's New Hope
Mattithyah Beauty's Buddy Boy
Rockcreek Arin
Pedigree generated by PedigreeQuery.com