Horse Feathers Ivy is sold!
Congratulations to the Dodd Family of Bellville, TX!
We have decided to offer our lovely Ivy for sale. Ivy is by the Clydesdale stallion Midas Maximus and out of our own Aurianna. Ivy has it all, she will add color, hair, fantastic conformation, and movement into any Drum breeding program, and she has the talent to be a fantastic show horse! Ivy is currently 15.3hh as a 2 year old, so she will make at least 16hh. She has nice conformation, a cute head, fantastic movement with some super suspension in her trot, and tons of hair! She has a unique tobiano pattern and a partial blue eye, this girl is definitely one of a kind! Ivy has been started on basic groundwork, stands for a bath and the farrier, and loads in the trailer. NOTE: In her most current pictures she doesn't have a lot of feather, that is because she like to swim in the pond! If you look at her yearling pictures, you will see her fully feathered!
More Photos
Click on a photo to view a larger version.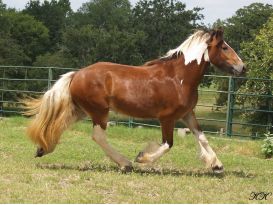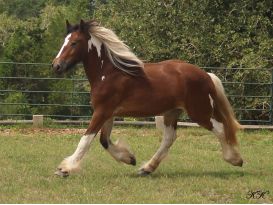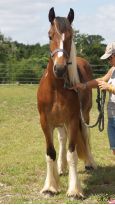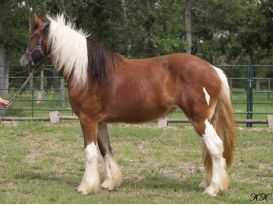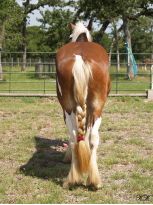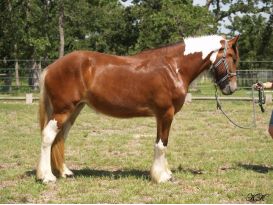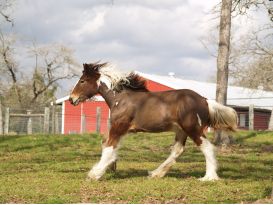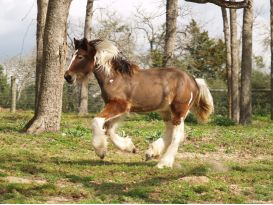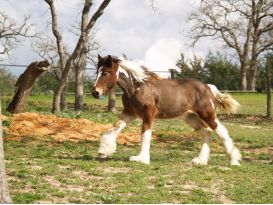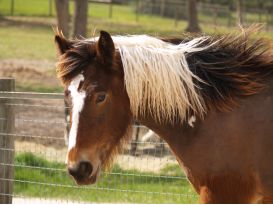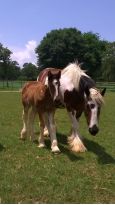 Videos
Pedigree
Horse Feathers Ivy
Midas Maximas
(Clydesdale)
Foundation Stock
Foundation Stock
Foundation Stock
Foundation Stock
Foundation Stock
Foundation Stock
Aurianna
(Drum)
Bruno
(Gypsy)
Foundation Stock
Foundation Stock
Bay Shire Mare
Foundation Stock
Foundation Stock
Pedigree generated by PedigreeQuery.com