Horse Feathers Nemo is sold!
Congratulations to Elizabeth Deden of Centerville, TX!
What a looker! Nemo is an adorable black tobiano colt with tons of spunky personality. He would make an excellent show horse, he definitely has presence! Nemo has lovely conformation and will have tons of hair! His father is an all-around performance stallion and both of his parents have movement to die for! If you are looking for a performance Gypsy this is the colt for you! Nemo is our very last Gypsy foal!!!
Our only Gypsy foal! Aislan and Onora have given us two gorgeous foals so far, and we always look forward to our one and only Gypsy! Aislan and Onora produce outstanding movers with tons of personality and tons of hair!
More Photos
Click on a photo to view a larger version.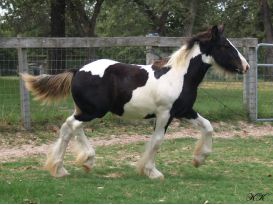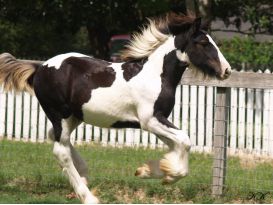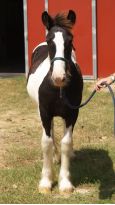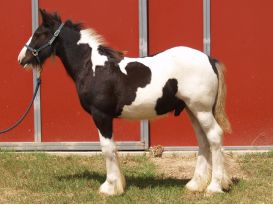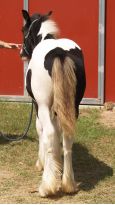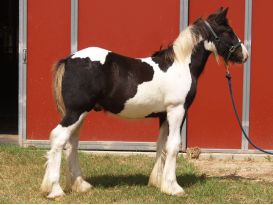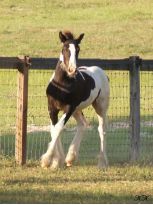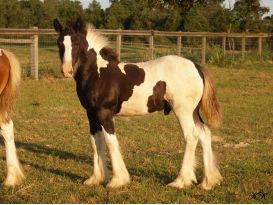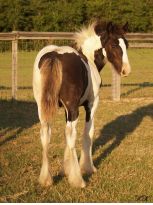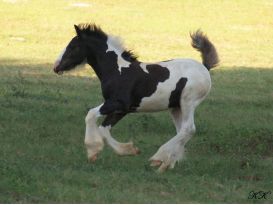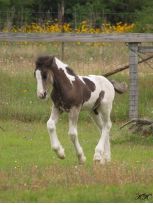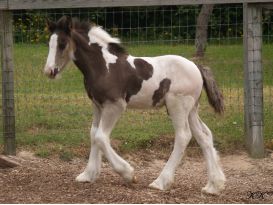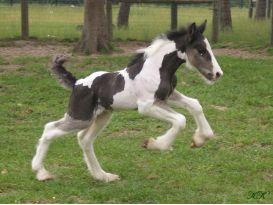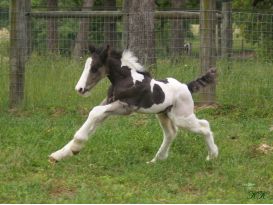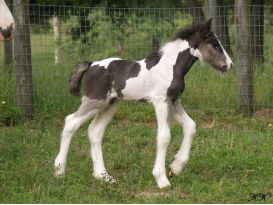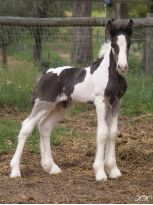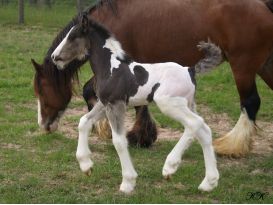 Videos
Pedigree
Horse Feathers Nemo
Aislan of Lion King
The Lion King
Black & White Stallion
P.O. Mare
A Fred Walker Mare
Foundation Stock
Foundation Stock
Horse Feathers Onora
Clononeen Dubh
Foundation Stock
Foundation Stock
Foundation Stock
Foundation Stock
Foundation Stock
Pedigree generated by PedigreeQuery.com