Horse Feathers Poppit is sold!
Congratulations to Diane Gatlin of TX!
Absolutely gorgeous filly, Laureli's second and Aislan's first Drum foal. This filly has hair, color, movement, and conformation to die for!
Update: Poppit has been sold in foal to Horse Feathers Troubador to Senna Woest and 3rd Day Ranch Draft and Drum Horses!
As of May 2016 Poppit is a proud mommy to 3rd Day Duke, a Drum colt by Horse Feathers Troubador!
More Photos
Click on a photo to view a larger version.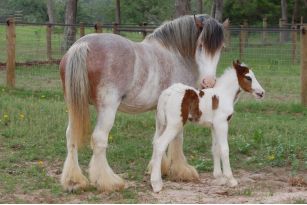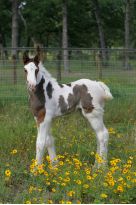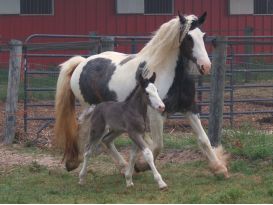 Pedigree
Horse Feathers Poppit
Aislan of Lion King (Gypsy)
The Lion King
Black and White Stallion
P.O. Mare
A Fred Walker Mare
Foundation Stock
Foundation Stock
Tablerock Belleau Lorial (Clydesdale)
Ima Hollywood Star
Belleau Leading Star
Arnoldwold Sadie
Cornerstone Belleau Maybelline
Doura Moneymaker
Belleau Lad's Edna
Pedigree generated by PedigreeQuery.com