Finally! My filly from Aislan! I finally have Lion King in my Drum program. Tempi is a gorgeous mover with lots of hair, her father's sassy attitude and her mother's kind eye. This filly is a keeper!
More Photos
Click on a photo to view a larger version.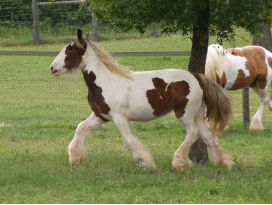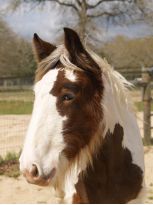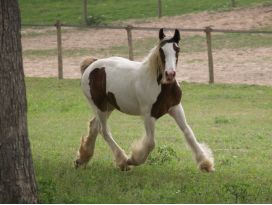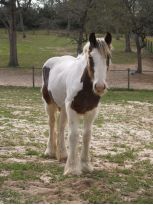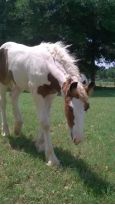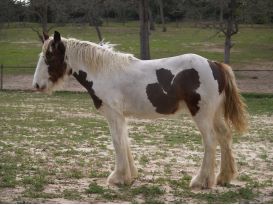 Pedigree
Horse Feathers Tempi
Aislan of Lion King
(Gypsy)
Lion King
B&W Stallion
P.O. Mare
A Fred Walker Mare
Foundation Stock
Foundation Stock
Tu-Shea
(Clydesdale)
Northwest Glenords Shea
Nothwest Glenords Patrick
Northwest Aristocrat Jodi
Cee Cee Final Command
Ayton Final Command
(GB)
Belleau K.C.
Pedigree generated by PedigreeQuery.com