Horse Feathers Theo is sold!
Congratulations to Michele Blockely!
Theo is newly gelded and his price has been changed to reflect his status. Currently standing 15.3hh, he will easily make 16hh+ for Premium status by the time he is 7 years old. He comes from a great line of Champions and Supreme Champions. His Sire, Avalon's King Arthur has won Supreme Champion twice, his 1/2 sister has won numerous Champions and highpoints and Theo has also won a Supreme Champion when he was only 7months old, beating mature mares, stallions and geldings in a large,well represented field.
Theo is an F2 Drum, having only 25% gypsy blood in him.
Theo is going nicely under saddle. This boy is a complete package: conformation, movement, lovely head and ears, two 1/2 blue eyes, undersaddle training, a good work ethic and stable manners.
More Photos
Click on a photo to view a larger version.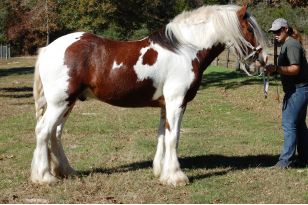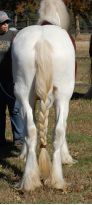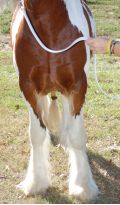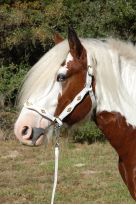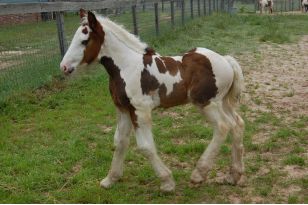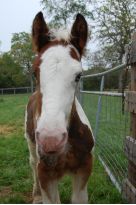 Videos
Pedigree
Horse Feathers Theo
Avalon's King Arthur
(Drum)
Ard Ri
(Gypsy)
Foundation Stock
Foundation Stock
Lady Abbigail of Avalon
(Clydesdale)
Birkey's Pride Bodacious
MacQueen Highland Lady Darroch
Tablerock Belleau Lorial
(Clydesdale)
Ima Hollywood Star
Belleau Leading Star
Arnoldwold Sadie
Cornerstone Belleau Maybelline
Doura Money Maker
Belleau Lad's Edna
Pedigree generated by PedigreeQuery.com