Horse Feathers Zephyr is sold!
Congratulations to Miguel and Lauren Garcia!!!!
Arthur and Bianca have done it again! These two incredible Drums have given us two outstanding fillies in the past: Penelope and Kerowyn. Now we can add the spectacular Zephyr! He is upright, personable, inquisitive and TALL! This boy will be at least 17hh if not taller when he is finished growing. He has inherited his parents outstanding movement and conformation. His DNA is in: EeaaTt. Lots of colour possibilities if you want him as a breeding stallion. This boy is a TOP QUALITY DRUM. Don't miss out on your chance to own this amazing colt!
Zephyr competed at the Oklahoma State Fair last year! He did fantastic at his first show at only 7 months old! Zephyr got 1st in Colts/Stallions/Geldings Halter, 3rd in Trail in Hand, 2nd in Liberty, and 3rd in Gypsy/Drum Costume. Did we mention that his costume included full barding and REAL DRUMS! He was a champ and definitely has a future in the show ring!
More Photos
Click on a photo to view a larger version.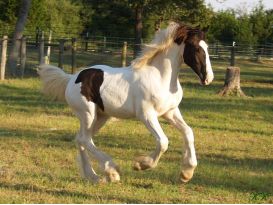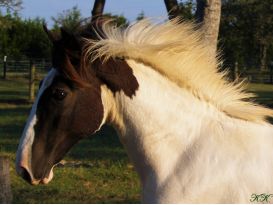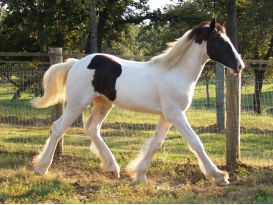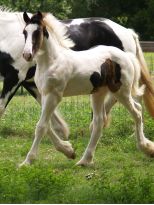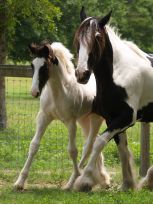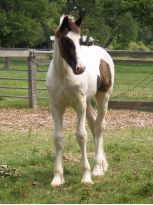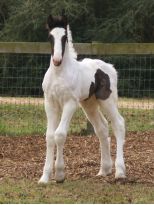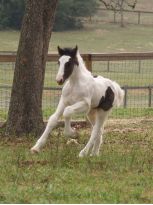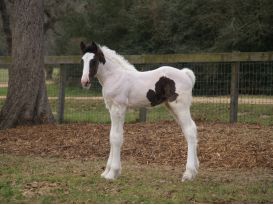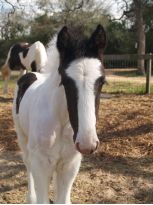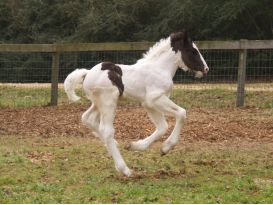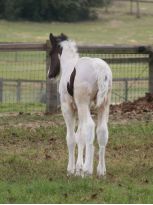 Pedigree
Horse Feathers Zephyr
Avalon's King Arthur
(Drum)
Clononeen Ard Ri
(Gypsy)
Foundation Stock
Foundation Stock
Lady Abbigail of Avalon
(Clydesdale)
Birkey's Pride Bodacious
MacQueen Highland Lady Darroc
Shiredales Warriors Bianca
(Drum)
Galway Warrior
(Drum)
Edingale Mascot (Shire)
Drum Mare (Shire x Gypsy)
Gypsy Belle
(Clydesdale)
Foundation Stock
Foundation Stock
Pedigree generated by PedigreeQuery.com