R.C. Bohl's Ginger is sold!
Congratulations to the Hawthorne Family of Houston, TX!
Piper is a lovely Canadian bred Clydesdale mare. She has bold bay sabino coloring with great movement and hair, an athletic build, and a fantastic super sweet temperament! She is only 5 years old and still filling out, but her height has topped out at 16.2 1/2hh. Piper is broke to ride, she has been ridden out on trails with her previous owner, but has only been used as a broodmare prospect here at HFF. We have started her training again and she is doing fantastic under saddle. She is quiet, responsive, and easy to work with. Piper would make an excellent riding or driving horse, she is a great size for someone who wants a draft, but not something too big. She could also be a broodmare, she just doesn't have quite enough size to fit into our breeding program, which is why we are selling her.
More Photos
Click on a photo to view a larger version.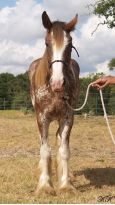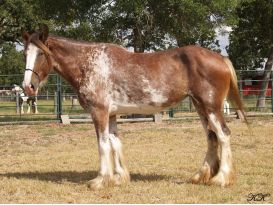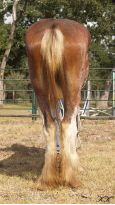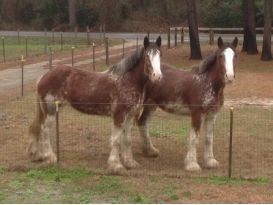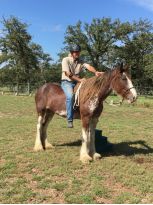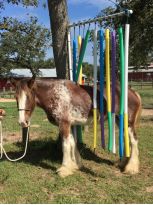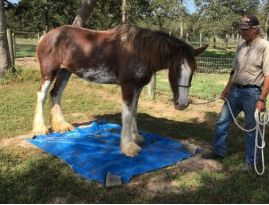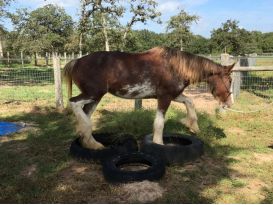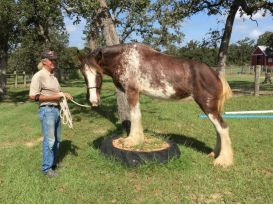 Videos
Pedigree
R.C. Bohl's Ginger
Willow Way Beau (CN)
Live Oak Commander (CN)
Castle Commander (CN)
Glenda Rose (CN)
Willow Way Cassandra (CN)
Torrs Jubilant (CN)
Willoway Kristy (CN)
Donegal Piper (CN)
Hatfield Majestic (CN)
Minesing Don (CN)
Hatfield Martha (CN)
Battle View Piper (CN)
Willoway Black Jeff (CN)
Battle River Rachel (CN)
Pedigree generated by PedigreeQuery.com