Robyncroft Loralai is for sale! Please contact us for more information.
Contact us for pricing.
A Clydesdale mare of perfection! We call her Robyn, as we already have a Laureli. Height, conformation and built like a good riding horse. She has lovely feathering and bold coloring and a super sweet personality. Her first filly, Cadence, is so phenomenal we decided to keep her to add to our broodmare band. Robyn's second foal, Ronin, is just as amazing and we are keeping him as a future show horse! Robyn was broke to ride before we purchased her, and now she is going back into training as a riding horse. We have decided to cut down the size of our broodmare herd, which means this lovely girl is for sale! Our loss is your gain!
More Photos
Click on a photo to view a larger version.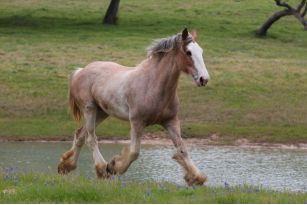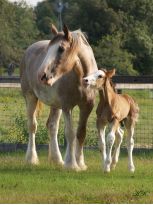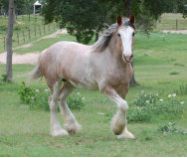 Pedigree
Robyncroft Loralai
SBH Phoenix
(CN)
Greendykes Sherman
(GB)
Missisle Perfection (GB)
Grainyford Kate (GB)
Emerald's Lucky Lady
Olde Pine Winston
Brookside Margie
Langbank Madam Iris
(CN)
Belleau Annette's Adam
(CN)
Castle Commander (CN)
Belleau Annette
Wiloway Jodi II
(CN)
Greendykes Inspiration (GB)
Willoway Spring Breeze (CN)
Pedigree generated by PedigreeQuery.com