_Robyncroft Perfect Son x Zorra Highland Lady Caitlin Foal is for sale! Please contact us for more information.
Contact us for pricing.
This is a fantastic pairing from two Champion Cl​ydesdales. This will be Caitlin's second Clydesdale foal and her first at HFF.
More Photos
Click on a photo to view a larger version.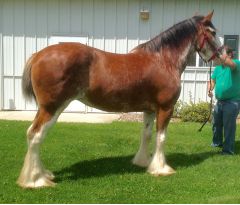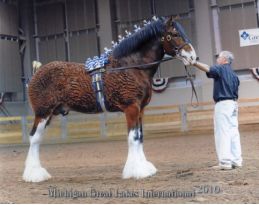 Pedigree
Horse Feathers ???
Robyncroft Perfect Son
Hillmoor Fusilier (CN) (GB)
Ayton Perfection (CN) (GB)
Craighead Nectarine (GB)
Schwartzdale Favorite
Greendykes Intrepid (GB)
Schwartzdale Sea Breeze
Zorra Highland Lady Caitlin (CN)
Doura Rising Star (CN)
Greendykes Northern Star(GB)
HillHouseHill Lady Marion (GB)
Hillmoor Lady Liza (CN)
Greendykes Lucky Shot (GB)
Croaghmore Lucy (GB)
Pedigree generated by PedigreeQuery.com