The Piccadilly Filly is sold!
EXCELLENT filly! Super friendly, super cute, super pretty BLUE EYED filly! Impeccable breeding going back to Chequerdy and Lenny's Horse. Prancy little mover, curly mane, WILL BE HAIRY! Piccadilly is a lovely filly with plenty of potential. Should finish in the 14.1hh range.
More Photos
Click on a photo to view a larger version.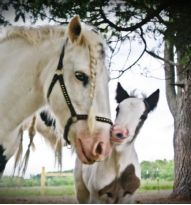 Pedigree
The Piccadilly Filly
Viggo
Lenny
Foundation Stock
Foundation Stock
Foundation Stock
Foundation Stock
Foundation Stock
Coates Paris
Foundation Stock
Foundation Stock
Foundation Stock
Foundation Stock
Foundation Stock
Foundation Stock
Pedigree generated by PedigreeQuery.com