TTF Gustav du Vallon is sold!
Guss has found his new home with Stacy in Argyle, TX! Congratulations!
On Consignment. Nicely colored Drum colt - grandson of Casper du Vallon. Guss is currently a stallion, but he would make an excellent gelding. He is a very sweet boy that loves to please. We've been putting some ground work in on this boy and he's a quick learner! Standing 15.3hh currently, he should mature over 16hh easily.
More Photos
Click on a photo to view a larger version.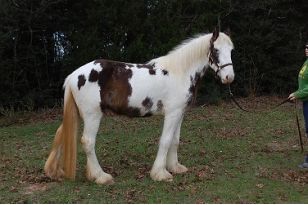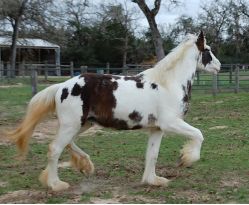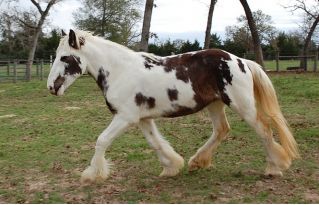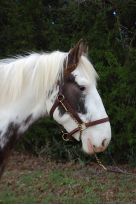 Videos
Pedigree
TTF Gustav du Vallon
Ryder's Copper du Vallon (Drum)
Casper du Vallon (Drum)
King Rocky (Drum)
Ally Mo (Gypsy)
MacQueen Highland Lady Cameron (Clydesdale)
MacQueen Highland Knight
Bri-Mar Lady's Nell
Deerinwater Dixie Fire Fly (Clydesdale)
Misty Valley Sir Lad (CN)
Grandview Sir El Capitan (CN)
Battle River Melanie
Albrechts Lady in Black (CN)
Maple Lane Royal Prince
Forwood Rebbeca
Pedigree generated by PedigreeQuery.com