We are happy to help you purchase your dream Drum or Gypsy. Take advantage of our interest free financing, with just 10% down. An additional 40% is due within 30 days, and you have up to 6 months to pay the balance. Your Drum or Gypsy remains at HFF for a reduced board until paid for in full. As a new owner, you are responsible for all bills (vet, farrier, etc.) incurred while your horse remains with us. Deposits are Non-Refundable.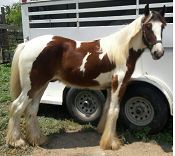 Super hairy and super sweet gelding!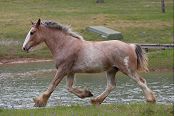 Well bred mare by the famous SBH Phoenix, currently in under saddle training!